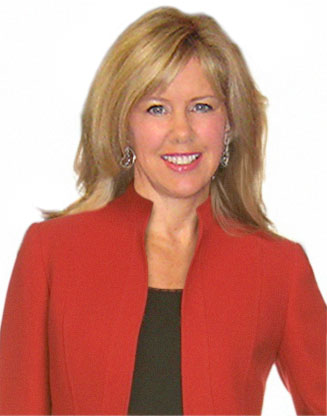 Joni Brander coaches TV news talent on performance, delivery and production, as well as offering appearance and wardrobe consultation/shopping. Brander has coached talent from CNN (Atlanta, Chicago, LA) and TV stations of all market sizes throughout North America.
"Joni - It was awesome to meet you and really grateful for the coaching today, you are amazing!"
"Joni helps speakers of all levels communicate with small and large audiences by organizing their thoughts and sharpening presentation skills. The process by which she does this is both novel and effective."
"We noticed a night-and-day improvement from last week to last night. Joni has a way of breaking it down so people can understand and implement changes."
"You will gain insight into speaking that you never imagined. This is an absolute must-do training session for the professional."
"Joni Brander is able to improve anyone's public speaking ability, regardless of their prior level of accomplishment. She is also one of the warmest and kindest people I have ever worked with."
"Joni demonstrated the ability to quickly identify specific areas of opportunity to immediately enhance my presentation skills. Her one-on-one coaching sessions are extremely beneficial. The pearls she provided have had significant influence on the creation, preparation and delivery of my presentations."
"Joni Brander is great at recognizing problems and offering realistic suggestions to improve your on-air product."
"Your coaching really helped me. Even though we did only 1 day I learned so much. Appreciate It! I'm grateful for your help!"
"I get to work today and find this card that had been mailed from a viewer, thanking me for being such a great and inclusive news anchor. I'm not kidding Joni, you are the reason I got this sweet note. Thank you for helping me achieve this level of connection. You are superb at what you do! This viewer's note is as much a compliment to you as it me."
"To speak with confidence is a must for marketing professionals. Joni provides the training to give presenters the confidence they need for important presentations. She does this by enhancing each individual's personal style."
"Thank you for your constructive criticism, honesty, and support. You're a great coach! I look forward to working with you more."
"It's nick. Thx again for the awesome coaching. The presentations at the meetings went terrific! The VP was very pleased. Looking forward to when we get to meet again!"
"Joni Brander has been highly instrumental in my career, teaching me skills I could have never acquired through other avenues nor on my own. Not only is she highly talented at what she does but she has a heart of gold and is a complete joy to work with! " 
"From the very small markets to the top 10, Brander understands the concerns of all market sizes. Talent enjoys working with her and news directors see the results right away."
"Having taken several 'presentation' courses, I found time with her the most valuable by far. I would highly recommend this program even to experienced speakers."
"Joni is highly professional and is able to sharpen the presentation skills with ease and good humor. She helped me a great deal."
"You did such a great job for us! You helped so many at our company-from marketers to technical people."
"I have noticed immediate results in the folks you worked with and they all speak highly of you."